When it comes to painting, everyone has their style. While some people may prefer to stick to the basics, others love experimenting with new techniques and mediums. No matter which camp you fall into, there are a few tips that can help you create paintings that are truly unique to you. Read on for some ways to make your paintings truly your own.
Use Your Photos as Reference
One of the best ways to add a personal touch to your paintings is to use your photos as reference material. This can be especially helpful if you're painting a landscape or cityscape that you've photographed yourself. Not only will this ensure that your painting is an accurate representation of the scene, but it will also give you a chance to relive happy memories as you work. When using your photos as a reference, it's important to choose high-quality images that are in focus and well-lit. If you're scanning old photos, be sure to use a high-resolution setting so that your scanned image is as clear as possible. Once you have your reference photo, print it out or load it onto your computer screen so that you can easily refer to it as you paint.
As you work, pay attention to the colors and tones in your reference photo, and try to replicate them as closely as possible in your painting. If you're having trouble getting the colors just right, don't hesitate to experiment until you find something that looks good. And remember, even if your painting doesn't look exactly like the photo, that's okay! The goal is to create something that captures the essence of the scene, not to create an exact copy.
Incorporate Hidden Messages
Do you have a saying or motto that you live by? Or maybe there's a special word or phrase that has meaning for you and your family. Whatever it is, try incorporating it into your painting in a subtle way. For instance, you could paint the letters of your mantra into a landscape or hide them among the leaves of a tree. Let your creativity flow and see what you can come up with.
One of my favorite sayings is "live each day to the fullest." To me, that means making the most of every moment and appreciating the little things in life. I try to infuse that philosophy into my paintings by filling them with color and light. I want my viewers to feel like they're experiencing something special, even if it's just for a moment.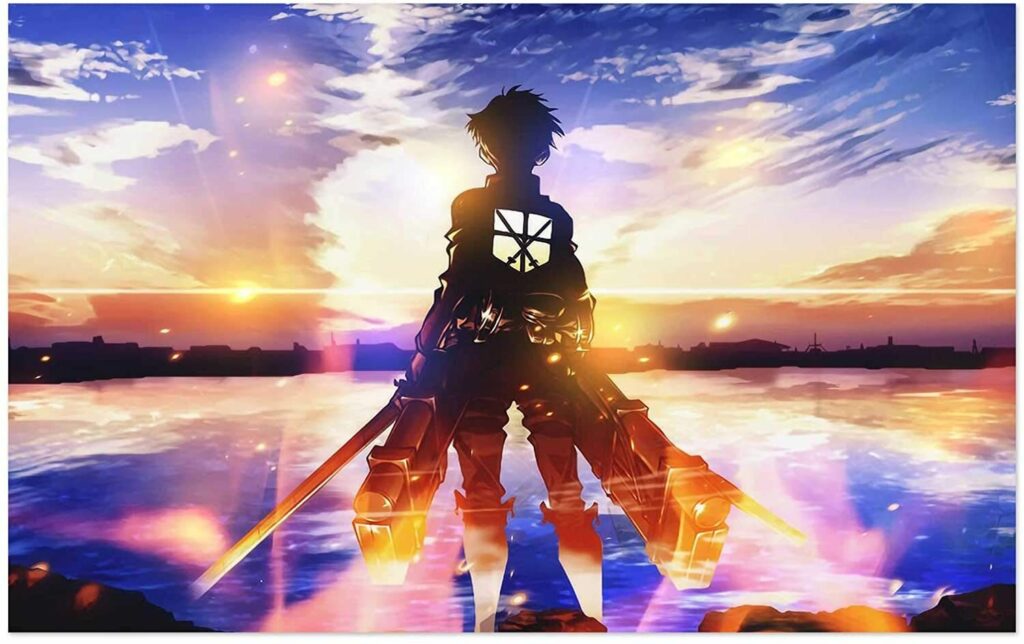 If you're not afraid of using color, then go for it! Bright, bold hues can make your paintings pop and help them to stand out from the crowd. Just be sure to use them sparingly, as too much color can be overwhelming.
When it comes to adding texture to your paintings, there are a few different approaches you can take. One option is to use actual texture mediums, such as sand or gravel, which will add an interesting dimension to your work. Another possibility is to simply experiment with different brushstrokes and paint application techniques to create different textures on the surface of your painting. No matter what subject matter you choose to paint, remember that practice makes perfect! The more you paint, the better you'll become at it. So don't be discouraged if your first few attempts aren't quite what you were hoping for – keep at it and you'll get there in the end.
The texture is another great way to add interest to your paintings. You can experiment with different mediums to create different effects, such as using pastels for a softer look or acrylics for a more textured finish. You can also add interest by using different painting techniques, such as impasto or stippling. By varying the way you apply the paint, you can create different effects and add dimension to your work. Experiment with different brush strokes and see what works best for you.
One final way to add interest to your paintings is through color. Use a variety of colors in your work to create contrast and visual interest. You can also use complementary colors to create a more dynamic look. Whatever color scheme you choose, make sure it compliments the overall tone of your painting.
Don't be afraid to mix things up and use more than one medium in your paintings. For instance, you could try using watercolors for the background of a painting and then add oil paints or acrylics for the foreground. This can give your paintings a unique look.
It's also important to experiment with different techniques. For example, you could try using a dry brush technique or a wet-on-wet technique. There are lots of different ways to paint, so don't be afraid to experiment and find the ones that work best for you.
Incorporate Symbols and Patterns
Whether you're using symbols that have personal meaning to you or just incorporating patterns that you find aesthetically pleasing, adding them to your paintings can make them stand out. Again, just be sure not to go overboard, as too many symbols or patterns can be distracting.
One way to add symbols to your paintings is to use stencils. You can purchase stencils at most craft stores, or you can make your own by cutting shapes out of cardstock or thin plastic. To use a stencil, simply place it on your painting surface and apply paint over top. If you want a more subtle look, you can try sponging the paint on, or you can use a dry-brush technique. Just be sure to remove the stencil before the paint dries completely, or you'll have a harder time getting crisp lines. You can also freehand draw symbols onto your painting surface. This works best if you have a light box, as it will help ensure that your lines are even. If you don't have a lightbox, you can tape your paper to a window or hold it up to a bright light source. Once you've drawn your symbol, you can go over it with paint, markers, or whatever another medium you're using for your painting.
At the end of the day, the best way to make your paintings truly your own is to infuse them with something personal. Whether it's a hidden message, a special symbol, or just a color palette that you love, adding your touch will give your paintings the extra something that makes them truly yours.
One easy way to add a personal touch to your paintings is to include hidden messages. If you're painting a portrait, for example, you could include a hidden message in the background. Maybe it's a phrase that's meaningful to you or a loved one's initials. Whatever it is, adding a hidden message can make your painting even more special.
Welcome to Diamond Art Home, the best place for all your diamond painting needs! We offer a wide selection of kits and supplies, all at great prices. Our goal is to provide you with everything you need to create beautiful works of art, and we're always adding new products to our inventory. We're based in the USA, but we ship internationally. So no matter where you are, you can enjoy our products. And if you have any questions, our customer service team is always happy to help. Thank you for choosing Diamond Art Home! We look forward to serving you.